Bobby Bones and The Raging Idiots Wore Epic Matching Tracksuits
Bobby Bones and the Raging Idiots performed during the Daytime Stage at the iHeartRadio Music Festival in Las Vegas, and showed up in epic fashion ... literally.
Bobby Bones, Producer Eddie, and the rest of the crew rolled up on stage wearing amazing matching track suits. Eddie wore a green track suit, Bobby rocked a red track suit, and the band in black track suits. You know, the band that dresses in matching outfits together, stays together.
Bobby Bones and the Raging Idiots performed their songs "Starbucks" and "Chick-Fil-A (...But It's Sunday)," as well as a cover of "The Devil Went Down To Georgia" and Bon Jovi's "Livin' On A Prayer."
Enjoy the glory of the band's matching track suits below: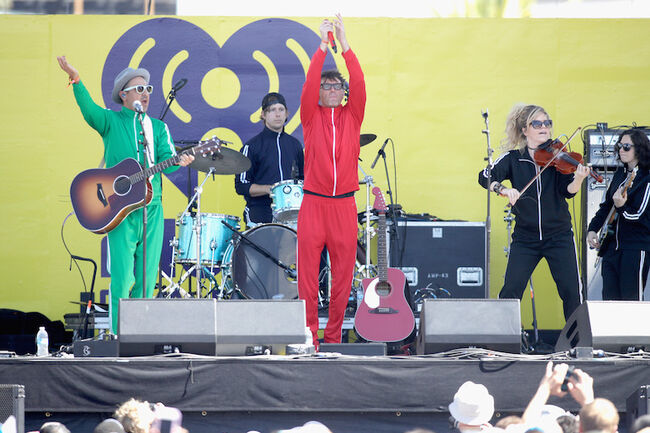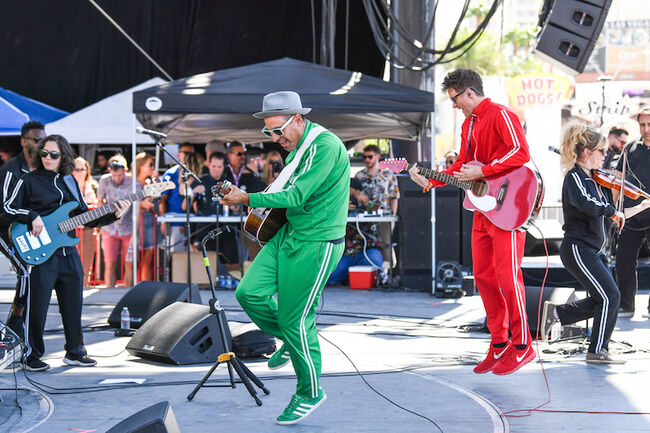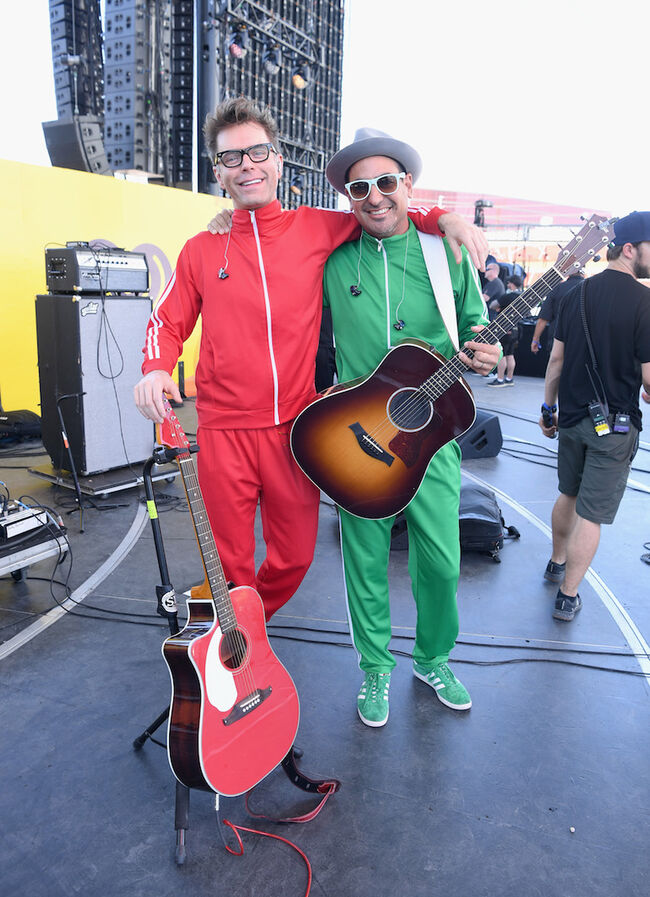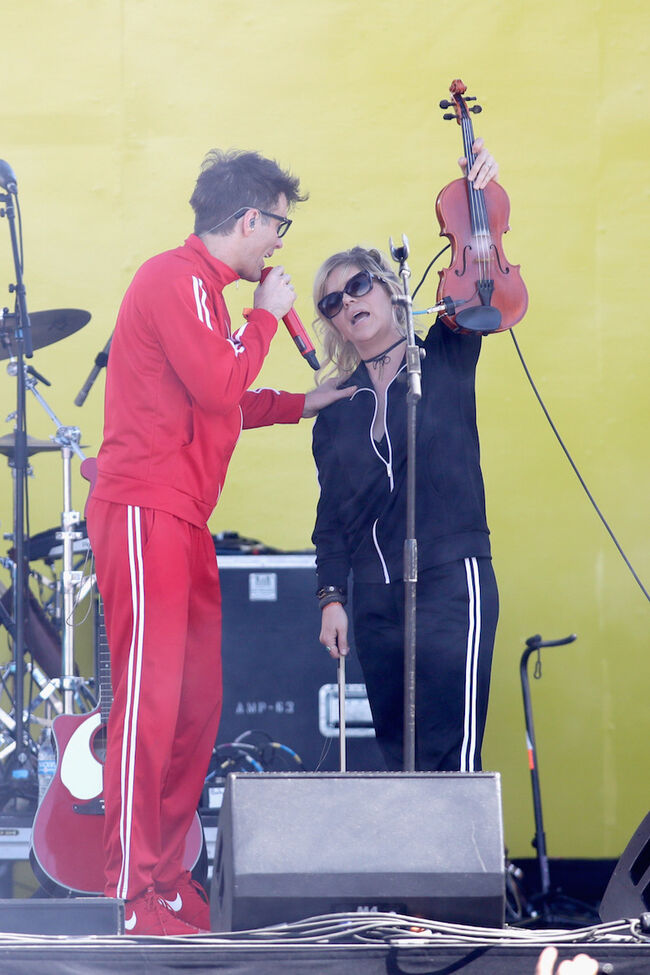 Bobby Bones was also at T-Mobile Arena the night before, interviewing artists backstage. But he also appeared on stage with Jason Aldean to honor the first responders of the Route 91 Harvest Festival shooting. Bobby and his band had performed at the festival earlier that weekend with Jason performing the moment the shooting took place.
Surrounded by first responders on stage, Bobby said, "Nearly one year ago, 22,000 fans gathered in Las Vegas to celebrate their love for country music. I was there myself, performing with my band, and what started as a beautiful weekend, was shattered when a senseless act of violence took 58 lives and impacted countless others, and their families forever."
He added, "We salute the city of Las Vegas. We honor its first responders; the police, the firefighters, the EMS, the entire Vegas community. These men and women up here with me on this stage tonight represent just some of the brave first responders who reacted selflessly on 1 October. They represent the spirit, they represent the strength, they represent the resilience of the entire city. And they represent the unbreakable resolve of this great country that we live in."
Photos: Getty Images & Todd Owyoung for iHeartRadio